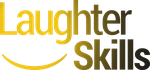 This is your chance to boost your teaching.
The

Happy Teachers

Success

System
launch phase has started.
Launch offer for only
$299
$599
50

% off
Hey there fellow teacher,
Are you ready to transform your life as a teacher and make learning easy for your students?
Perhaps you are...
X stressed.
X struggling to keep your students motivated.
X experiencing health issues.
X feeling drained and tired.
X lacking ideas and creativity.
X teaching text book content.
X unsure if you want to keep working as a teacher.
X having trouble seeing learning results in your students.
X having disputes with students and colleagues.
You are not alone. I was just like you.
I tried to find a work-life balance by doing lots of sports and denying the fact that I was stressed. I had colds almost every month. Even though I had good relationships with my students and colleagues, I was not satisfied with my student's learning performance. They forgot everything we had practised and despite having done with them every unit of the course book, they wouldn't connect with the content. I was out of ideas and I was doubting my own ability as a teacher.
Don't let the everyday hustles destroy your passion for teaching.
Choose to laugh!